11/12/2020 10:00
Ljubljana Stock Exchange Inc. is pleased to announce that the renovated interior of the Exchange, that came to life by the companies Kosi in Partnerji and Arhitektura 2211, received a prestigious German Design Award 2021.
German Design Award is a globally recognized award, bestowed by The German Design Council. Commissioned by the highest authority to represent new developments in the German design industry. Established on the initiative of the German Bundestag as a foundation in 1935, it supports the industry in all matters consistently aimed at generating an added brand value through design.
The interior of the Ljubljana Stock Exchange received a Gold award in the category: »Excellent Architecture« »Interior Architecture«.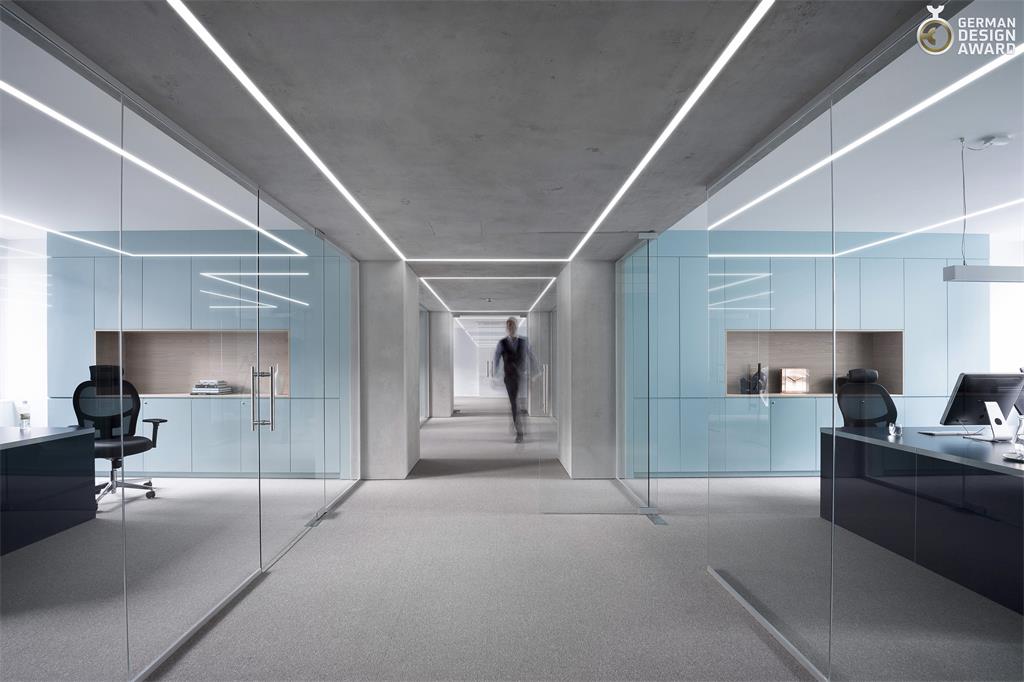 The jury has acknowledged its excellence by stating:
''The strict, rectilinear architecture, featuring a long hallway and offices facing one another to the left and right is connected with a discreet use of colour, the use of uniform materials and rhythmic repetition of the same elements. Together with an integrated lighting concept, this allows a high degree of contemplative calm to arise. The consistent abstention from any decoration emphasises this impression. An uncompromising, stripped-down room, which while freed of any striking details, still lets you appreciate its identity. The extent to which office fittings can today be designed to be simple and reduced is impressive.''
More information about the Award can be found on the
following link
.