Portal prize
Until 2012 the Ljubljana Stock Exchange awarded issuers renowned for their quality and fair disclosure with the PORTAL prize. The main goal of Portal was to identify the company that in the past assessment period demonstrated rolemodel corporate communication strategies and set a guideline for other companies to follow.
The Ljubljana Stock Exchange prizes:
The Portal prize - the prize honouring exemplary investor relations (IR) and corporate governance (CG) practices.
Prizes for special achievements (a special prize for Best IR Team or a special prize for making significant headway in IR strategy).
The Golden Portal Prize – the prize for exemplary IR and CG practices during the five years period.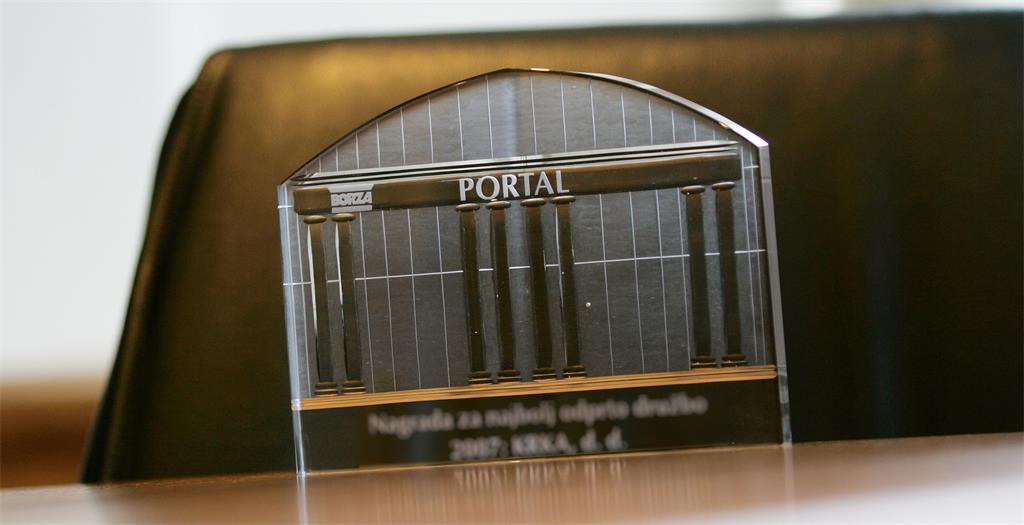 Recipients of awards by years